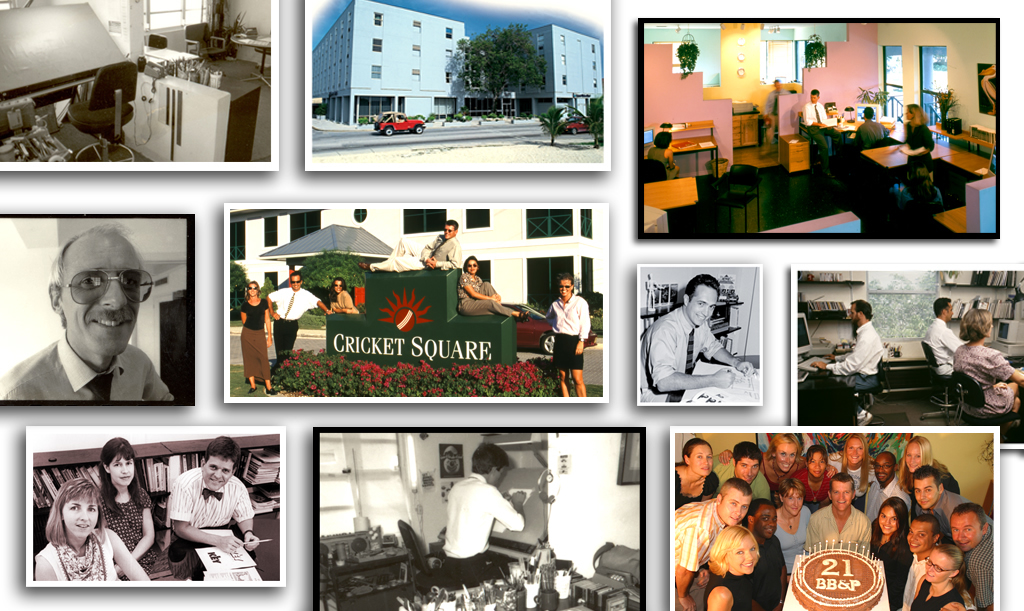 Our agency was established by Simon Barwick in Grand Cayman in 1982.
As the offshore centre grew, so did BB&P, soon becoming specialists in brand development for financial services and property development. In 1994, with an expanding team and client roster, we moved into our current home at Cricket Square.
Seeing an opportunity to create a pan-Caribbean network to service major regional clients, in 2001 we established the Howzat Group with partners in Jamaica and Barbados. With Howzat we handled the largest cross-market campaigns ever executed in the West Indies.
Always ahead of the curve, we were pioneers in online marketing in the Caribbean but, by 2010, recognised that mobile internet in particular was about to revolutionize the region's media landscape. Thus, the agency underwent a revolution of its own, and, with the arrival of Rob Barton, set about reforming as BB&P Brand Interactive.
Today, our dedicated team brings strong integrated digital and brand communications skills to bear for clients in the Cayman Islands, across the Caribbean and around the world.
BB&P is privileged to work, and to have worked, with the following notable clients:
Admiral
Appleby
Arch & Godfrey
Baraud
Butterfield Bank
Cable & Wireless
Caribbean Utilities Co
Cayman Islands Government
Cayman Islands Shipping Registry
Cayman National
Conyers Dill & Pearman
Dart Group
Deloitte
Digicel
ESSO
Fidelity Bank
Five Continents
Flowers Group
General Motors International
Global Directories
Health Insurance Commission - Cayman Islands
HSBC
Image Group
International Cricket Council
Island Heritage Insurance
Jacques Scott Group
Kirk Office Equipment
KPMG
Maples
PWC
Walkers
West Indies Cricket Board