Social Proof in Web Design
Another great take away from Influence: The Psychology of Persuasion is the concept of social proof to influence behaviour.
Basically, the concept is as follows: when you're unsure of how to act in a given situation, you look around to what others are doing to figure out the correct behaviour.
This concept is incredibly powerful when you're in the real world with other actual human beings – see Derek Sivers: How to Start a Movement if you question the power of this phenomenon – but the same principles can be extended into web design as well to influence action online.
There are quite a few design techniques that tap into social proof, but we'll take three of the big ones here: reviews, subscribers, and testimonials.
Reviews
This is the type of social proof that's probably most familiar to everyone. Yelp of course are the leaders in online reviews, and many of us won't even try a restaurant anymore if it's less than 4 stars on Yelp:

TripAdvisor as well use social proof through sophisticated online reviews to encourage amazing interaction and return visits to the site, both by users and proprietors: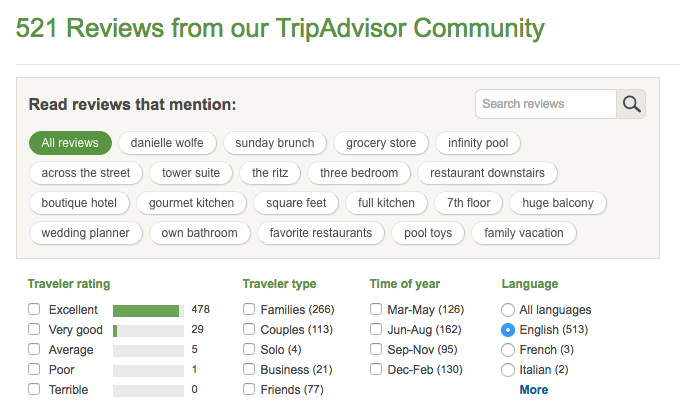 Subscribers
Think of subscribers as followers, which can come across in web design as email subscribers, people who like your Facebook page, Twitter followers, etc.
Unsurprisingly, social networks are the best at using social proof on the number of subscribers to encourage more users to follow a particular company or brand.
YouTube especially encourages subscriptions, asking users to subscribe to every channel or video:

We look to Facebook though as the site that has perfected the use of social proof to encourage you to 'Like' more pages. Not only does Facebook tell you the total number of subscribers to a page, but specifically which of your friends like that brand: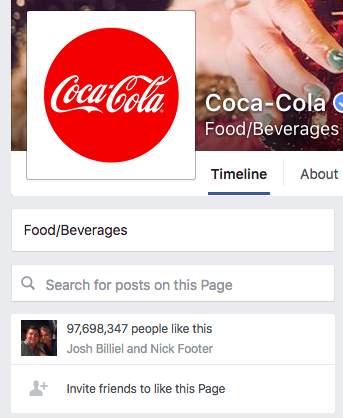 It's incredibly difficult to resist liking a page that your friends also like, which Facebook knows.
Testimonials
Used especially well in the Software as a Service (SaaS) business category online, but also heavily in the B2B space, testimonials serve as peer reviews to help build trust in a product or company.
InVision, a prototyping tool we use here at BB&P, uses these testimonials especially well, pairing them with leading companies and logos to boost the value of these testimonials. Essentially, the below testimonial says not only does Andy Law, but Netflix also endorses InVision:

Raven Tools, an online marketing platform, highlights their customer testimonials even more, having them span the entire horizontal section of their product page:

Social proof when carefully considered and incorporated into your website can be a powerful signaler for visitors who are unfamiliar with your product or service offering.
There can be a risk of over-playing these elements if you're not careful, but thorough planning and a well-designed user-experience will help move customers smoothly through your marketing and sales funnel.