Four guiding principles for branding your startup
We all hear a lot about startups these days. Mainly about the ones that succeed. Their familiar brands sit on the screens of our smartphones, and appear in the news. But how does your startup go about developing a recognisable brand?
If your new outfit is to be successful, it needs a clear identity. That's easier said than done. The branding process is a prescribed science blended with creative ingenuity. It's not necessarily complex, but it does bring up difficult discussions about who you are and what you want to achieve. Most importantly, it requires you to think about how your startup expresses that through language and design. To help you maximise the likelihood and magnitude of success, here are some guiding principles to help you along the way.
Clearly state who you are and what you do
Most startup founders have a clear idea about what problem their business is trying to solve. However, when asked what their startup does, most will respond with nonsensical jargon. Get your elevator pitch sorted. The language needs to be simple. If people don't get it instantly, forget it. The key to good brand communications is a blend of being concise, consistent, and simple. Avoid waffle at all costs.
Create a compelling story
Advertisers have been telling brand stories for years. But having the proficiency to actually sit down and write a compelling brand story is a skill very few have. The best brand storytellers understand the critical elements of fiction writing and archetypes. This allows them to build plausible, engaging narrative. As with all brand communications, your goal is to ensure you imbue your customers with your brand values. A compelling story can help with this. By providing relevant narrative at each touchpoint, you can make that all important emotional connection to your brand promise.
Hire people better than you
You might be wondering what this has to do with branding. The people you hire in the early days are, in effect, your brand. You probably have minimal history, if any at all, and a far from established product. In fact, all you can promise is a better future. So make sure the people evangelising that promise are better than you in what you've hired them to do, and are representing your brand in the way you want.
Design a visual identity
More than merely a logo, your visual identity is a direct reflection of your business. Just like you, your identity says a lot about who you are. From the company you keep to the clothes you wear. They're all visual indicators being soaked up by the recipient who, for better or worse, is making subconscious decisions about whether they like you or not.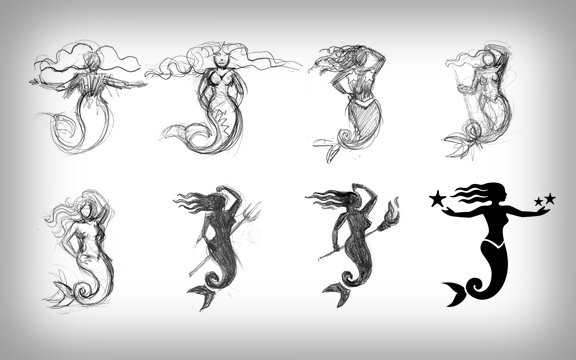 Your brand is no different. A combination of your elevator pitch and your brand story, your visual identity: logo, colours, typography, website, stationery, and so on, says everything about your company. And, when applied correctly, will clearly communicate your business values – dependability, trust, luxury, artisan, or whatever brand positioning you want your audience to acknowledge.
In short, to do this properly takes real skill. Yes, you can hire a designer online and get a logo for $5, but ask yourself if you'd want to wear a $5 suit to your next investor pitch? Hire a professional who actually knows what they're doing. It'll certainly pay off.